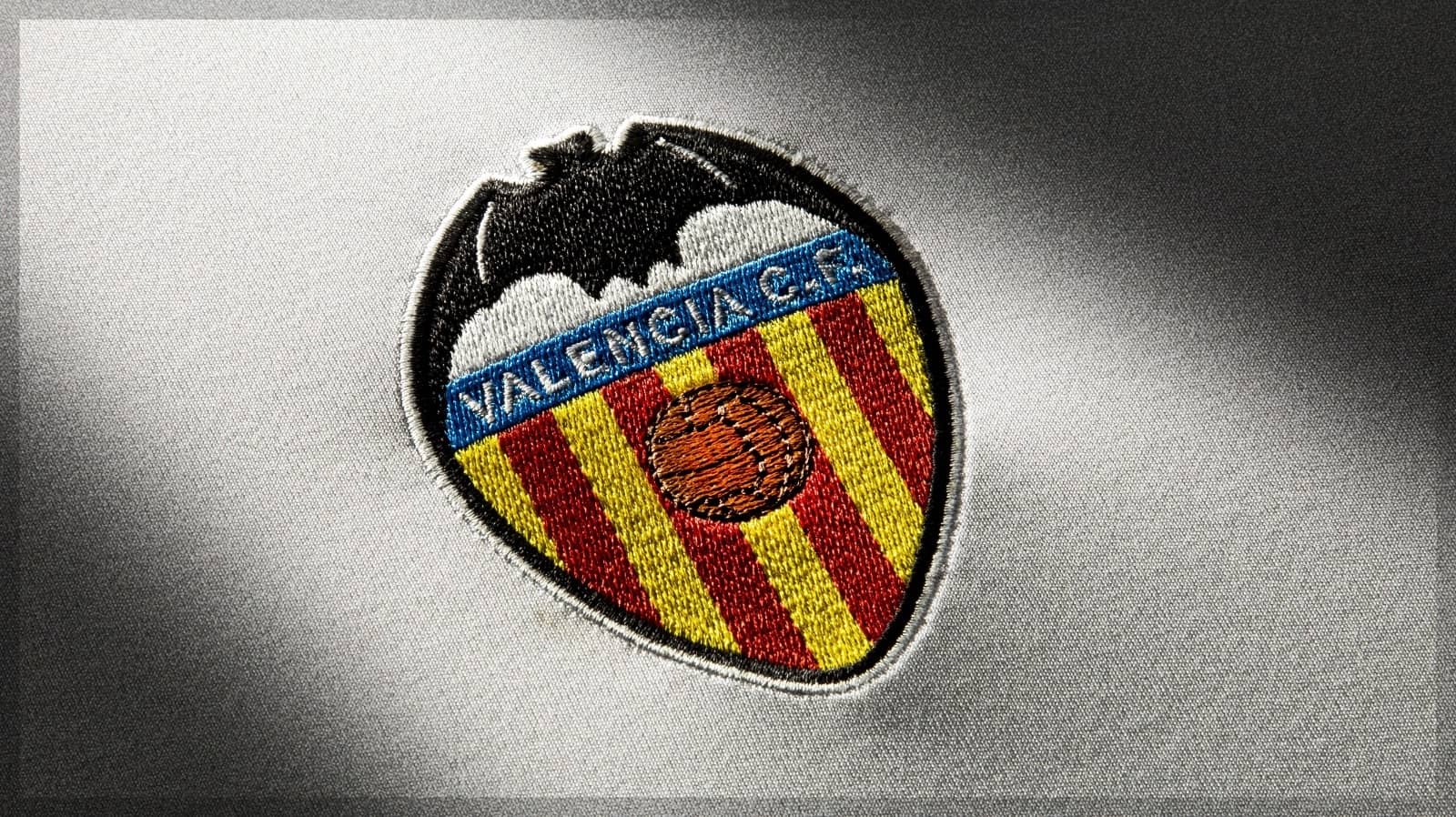 16 Aug

Text analysis: 'President's statement'

Author: Anil K. Murthy. At least, it's his work. I talk from experience here -and this might be a bit far-fetched-, but the standard procedure is him writing the original letter/statement in English, and later somebody helping him to translate the text to Spanish. After asking around, we learned that the idea of addressing the fans belonged exclusively to Murthy; the media area of the club and his inner circle of advisors had nothing to do.
"We must be a serious club. We must be responsible. A bankrupt club is not a better club."
Possibly this is the only logical paragraph in this whole statement. From this point onwards, the rollercoaster of inconsistencies never stops.
"In 2008, Juan Villalonga announced that VCF's debt was €439m, excluding the cost of the new stadium. In February of 2009, the construction of the new stadium was halted – after spending more than €150m on it. In March of 2009, the club was dying financially and could not pay the players. The club had lost more than €300m since 2003 (a huge amount of money at that time) and, by June, its debt had reached €547m. The debt in itself is not the issue. One needs cash to pay interest and the principal. The club couldn't do that."
We should also add that the reason for the debt skyrocketing in that period (2003-2009) can be blamed upon a single individual: former president Juan Bautista Soler Luján. A largest shareholder which had many thing in common with Peter Lim nowadays. Murthy also cheekily forgets to mention the Dalport Affair in summer 2009, which forced the people in charge to undergo an increase in capital. In March 2009 VCF asked for a loan from Castellón businessman Eugenio Calabuig, which was signed next month: 50 million euros in cash which were used to pay salaries and wages for both players and employees.
"Thus, the process began: Bancaja lent millions to save the club, and the club began selling off all of their star players: Albiol, Villa, Silva, Mata and Alba. "Selling good players is necessary for all clubs, and fortunately Valencia CF have those good players – unlike many other clubs," said the then-President in 2012."
Mistake. The 'process' began much earlier, around 2005 and in subsequent years (until 2008) when Bancaja loaned the humungous amount of 220 million euros, pressured and cheered by Valencian politicians ("whatever VCF need, they shall get"), to the dismayal sport and economic project spearheaded by Juan Soler. Those were the years pre-economic crash, when cash was splurged around without even thinking twice. The need to sell your best players began from summer 2010 onwards and it was the consequence of the aforementioned events; it didn't happen by itself.
"Once bitten, twice shy."
This saying was translated into Spanish with the sentence: "El gato escaldado, del agua fría huye" (something like 'the scalded cat runs away from cold water'), which produced quite a few cat memes in the last few hours by VCF fans in social media. The meaning: being afraid of doing something again because the first time it didn't work out.
"Once again, the debt kept rising in 2013, and the club were again unable to pay it. They haven't paid since 2009.  The entity that was then Bancaja, and which is now Bankia, forced the sale. They wanted new investors who could guarantee both a good economic and sporting project. In 2014, Peter Lim bought the majority stake in the club. Meanwhile, there was a total of €48m in player salaries unpaid, and no cash in the bank."
You only have to take a glance at the books those years to see these statements are false. Between 2009-2012 the club's debt went down. The balance sheets are there to check this. The debt increased once again in the 2013-2014 season, with a new president and board. Bankia did force the sale, indeed. If, as Murthy claims, "there were 48 million euros in unpaid salaries and there wasn't cash available in the bank", the logical course of action for Lim would've been asking why this was the case to the president who was in charge immediately before the selling of the club, right?
"We must be a serious club. We must be responsible.  In 2017/18, after nearly a decade, the club started paying back the banks. The banks were finally happy. They trusted that this version of Valencia CF would be sustainable. In 2019/20, VCF had by far their greatest ever income in history. The club won a first trophy in 11 years, beating Barcelona in an historic battle in the Copa del Rey."
Yes, in the 17-18 season Valencia CF began repaying money back from their loans to Bankia and other banks after enjoying a three-year vesting period (2014-2017) where they didn't pay back a single euro. And, indeed, the 2019-2020 season for Valencia CF was the one with the most income ever in the history of the club for a number of reasons: a) the TV rights money, which we must thank (like it or not) Javier Tebas and LaLiga for; b) qualifying for the Champions League two years in a row, which we must thank (like it or not) Marcelino, his staff and the players for; c) the 'calculated risks' management with for signed and transfered players, which we must thank (like it or not) CEO Mateu Alemany for. And yes, silverware was conquered 11 years later; a trophy with both Peter Lim and Meriton didn't want to chase with all their might, instead preferring to obtain the fourth place in LaLiga and squeezing into the Champions League. Anil Murthy boasts about three milestones where he had absolutely zero responsibility in their achievement.
"However, it was not a sustainable method. We could not just keep on spending.  We already had 30-plus players in the squad, loaning out some to make space for more signings. We were again trying to offload young promising players from the VCF Academy from the squad (such as Lato, Kang In and Ferran) to make space for others -regardless of their future value for the club.  This had to end, and so we ended it. We stopped this strategy and cut our losses before we got too far into trouble."
This paragraph is one of the most bizarre segments of the whole text and is written from the position of an envious individual who seeks revenge. After boasting about the record income a few sentences earlier, Murthy then says that Alemany's management "wasn't sustainable". Over 30 players in the squad? And how many do Barça, Madrid, Atlético, Villarreal or Sevilla have? Murthy slams Marcelino and blames him of trying to "offload young promising players" from the squad such as Ferran, Kang In or Lato. Okay, let's follow that thread then. Why then Anil was unable, or didn't know how, to extend Ferran's contract in the 12-month period he enjoyed as the top executive after Alemany lost all of his power in July 2019? "This had to end, and so we ended it". Translation: we had to sack  Alemany, Marcelino and whoever had any sort of relation to them (like legend Paco Camarasa, the first-team delegate) under the pretext of "cutting our losses". When, in the paragraph immediately before, you boasted about a record income season. It's madness. It's an amazing masterclass in hypocrisy.
"Once bitten, twice shy. You would have to be a fool to continue on the path of spending without thinking about how the club are going to pay. At the last AGM in December of 2019, one of the biggest concerns amongst the shareholders was the growing size of the debt in 2018/19 and 2019/20, mainly due to the signing of players and the related costs. They are right, and we listened to them."
Another lie. In the last Annual Shareholders Meeting (ASM) the biggest concern by the small shareholders, by a landslide, was having a public explanation for the sacking of Alemany and Marcelino. I was there, nobody needs to tell me what happened. And Murthy was only able to wriggle out from this matter by saying he didn't want to add additional details "in order to not smear their names". People were very concerned about Meriton having fired football experts and professionals who were achieving a balance between sport goals (Champions League qualifying, winning trophies) and financial goals (the books in the 2018-2019 season, under Alemany's management, balanced both income and expenses).
"We finished ninth this past season  We are not in the Champions League. So we have to rebuild. This is neither the beginning, nor the end. We must learn from the past.  Pushing to have "a big stadium and big name players, wining LaLiga and the Champions League at all cost" will lead to a repeat of the past. As the Minority Shareholders said, we must reduce player costs."
"We finished ninth this past season" BECAUSE YOU GUYS RUINED THE SEASON BACK IN SEPTEMBER. "We are not in the Champions League" BECAUSE YOU GUYS RUINED THE SEASON BACK IN SEPTEMBER. It requires having a lot of nerve to blurt out such a statement without any shame. And later he regrets that there is people demanding Meriton to step up to the plate and deliver what they promised back in the day (the quote of "big stadium, big name players, winning LaLiga and the Champions League at all cost" didn't come out of the blue; during the VCF selling process in 2014, the public individual which speaarheaded Peter Lim's offer promised exactly that to a hopeful fanbase). And I don't really know if he's referring to Vicente Vallés and his Asociación del Pequeño Accionista when he speaks about the Minority Shareholders: if he doesn't, during the ASM nobody made reference to such an issue; if he does, nowadays both Vallés and his association have absolutely zero credibility and credit amongst the Valencianista fanbase.
"A bankrupt club is not a better club."
As we say in Spanish, this is 'a sugar-packet quote'. Nothing really groundbreaking. We're not here to state the obvious.
"Now we shall address two specific issues in full transparency: The summer transfer market for players and the new stadium. We need to reduce the cost of our team.  First, for the obvious reason that we are not in the Champions League. We only have LaLiga in which to compete, and we will need fewer players."
You have to reduce the cost of the team because the Meriton Holdings management, spearheaded by Anil Murthy in Valencia, have disassembled and scrapped a winning squad which fought for every goal every season. And that's why it didn't qualify for the Champions League. Period.
"The second reason, which is even more important today, is the impact of Covid-19. The impact of COVID will be serious for the next 2 seasons. It has disrupted the global economy. At VCF we will see the following effects financially: TV rights money could be reduced by up to 30%; commercial (gates and sponsorship) income will drop by 50%; total income is likely to be halved."
Those financial effects will be seen in Valencia CF… AND IN THE REST OF EUROPEAN CLUBS. Everybody will be playing by the same rules. Are Real Madrid complaining because covid-19 will affect their refurbishing of the Santiago Bernabeu? Or are Barça releasing statements talking about their monstruous debt? Yeah, things are looking bad financially for everyone, but having a good squad which fights for being amongst the best every season, the chance of increasing your income is much higher than if you have a middle-tier team. This is the fundamental rule for sports management, something which Anil Murthy seems to not understand.
"In this situation, we will do everything possible to keep the club going.  First of all, we must bring down salaries, which means selling players with 2-years or less remaining on their contracts, with high wages. Furthermore, some are getting older and are prone to injury. We can't keep these players, and neither should we. Secondly, we must keep investing in our VCF Academy talents and bring them through. We have made significant changes to the VCF Academy and the medical team just two weeks ago."
OKAY, TIME-OUT. Let's see. Is he talking about the transfers of Coquelin and Parejo? Damn, he actually is talking about the transfers of Coquelin and Parejo. And about not extending Garay's contract. He defines the two starting midfielders in the last three seasons as players who are "getting older and are prone to injury". Players with personality, quality and leadership. Dani Parejo has only missed a handful of games due to injury in the last five seasons. But that's not the end of it: Murthy also warns about the next steps which will be taken. Which players have "2-years or less remaining on their contracts, with high wages"? Rodrigo Moreno. Gabriel Paulista. Daniel Wass. Kondogbia. Sobrino. We could also include Guedes and Cillessen, which have a big impact on the club's economy anually (larger than 6 million euros in each case). Or Mangala. Who was signed in summer 2019 against the opinion of both Alemany and Marcelino when the player suffered a diminished physical condition, as we unfortunately saw this season (the player is not to blame about it, let's be clear about this). I guess that, in this case, Anil didn't consider the center-back was old or injury prone… To sum it up: confirming our theory that this individual has no clue about football or any job which involves selling your assets at a high price, Anil Murthy decided to publicly devaluate the value of his players by getting the word out that they're old, crippled and expensive. I'm sure any club interested in them will now deliver huge offers to sign all of them, right? Also, hours after the statement was released, we learned that a few players in VCF's current locker room were angry about yet another example of disrespect towards them. Then, to wrap it up, he includes a little nugget about the Academy which we shouldn't even touch briefly: they boast about something (youth academy) which they don't understand nor respect.
"In the specific case of Ferran Torres, we should be clear:  He chose to leave, despite being offered one of the best salaries on the team. His agent said NO to the offer.  Each person chooses their own path to take. We will learn from this experience, but we won't forget it.  We have a good group of players from the VCF Academy coming up and we will make sure that we don't have this kind of problem again. They are good kids. Many of them are training with the first team now."
In the specific case of Ferran, Valencia were late under Alemany and they were super late under Murthy. Has Ferran showed verbally his lack of gratitude and selfishness? Sure. But that shouldn't hide the fact that Valencia were unable to keep the player. "We will make sure that we don't have this kind of problem again", adds Murthy. It's easy to do so if the football level of the young players in Paterna doesn't increase further. Ferran Torres, Guillamon o Kang In are the outcome of around 10 years of hard work and effort inside the youth academy, which finally beared fruit in 2020. It's like a wine barrel. If you don't take the time and patience, the end result won't be satisfactory. Meriton have enjoyed youth players which were upbrought by others back in the day; since they have been in charge, B-team Valencia Mestalla have failed miserably in the last few seasons (they were even close to relegation to Tercera División this season) and even the U-19 team, which used to be a dominant side in División de Honor Juvenil, has been unable to replicate such success in the last couple of seasons. Where is the VCF Academy project which Murthy is talking about?
"What is happening with the new stadium? After nearly a decade, we had everything in place to make it a reality.  We had a buyer, ADU, and the bridge financing to start building in May 2020 and to finish in 2022. ADU are not a small player in the property market. They have many developments in Spain. We worked with Deloitte, one of the Big 5, to make this deal happen. ADU could not deliver their guarantees on time. However, on the advice of Deloitte we gave them more time.  We could not wait anymore to leave it open for others. ADU kept working on their project. We removed the exclusivity clause in February of 2020 and are working with other important players to buy the current Mestalla. We must have guarantees. This is a project that has led to the bankruptcy of the club before. We are not going to sell all of our players to build a new stadium!"
Smoke and mirrors. A 'lot' of smoke and mirrors. No single real estate expert in the city though, during the whole year 2019, that the ADU project regarding the old Mestalla grounds would come to fruition. No one. The covid-19 was a handy and timely pretext back in March 2020, but let's not fool ourselves: without the pandemic, the project was regardless destined to not fulfill its schedule or timing. We should add that in their first public appearance, ADU Mediterranea (the cooperative who was to execute the project) claimed that they already had gathered "over 50% of the supporters needed to back the project". As with many other things, this fact was a lie.
"Our plan is very simple. To build one of the best stadiums in Europe, with state of the art facilities, we will have to: 1) Sell for a minimum of €120m. 2) Build for €150m with financing for the remaining €30m, 3) Increase the capacity to a possible 65,000, 4) Increase season ticket prices and general public tickets by an average of 15% to support the operating costs of a bigger stadium.  This is a sustainable model for a new stadium."
It must be simple, indeed. Because, at this point, if you see how disgruntled the fans are and how disappointed they are with Meriton, and you add the economic crisis which is coming in the near future which Murthy already mentioned in his statement, I believe it will be very difficult to expect the fans to pay 15% more of the money that they're already investing in their season-pass in order to compensate the financing needed to finish the new stadium. Nice move, by the way: it's very smart to hide in such a long letter that you will increase the price of the season tickets for the fans.
"We had everything prepared, but it fell through. We are working on it again. In the meantime, we have met all our payment obligations, of more than €1m a year, under the ATE."
No, you didn't have "everything prepared". But, as we're almost done, it seems Murthy really didn't care about trying to squeeze a few lies here and there.
"Now, with the current economic climate during the COVID pandemic, investors are waiting. But many are asking about the project. We will continue to work with the Generalitat and the Ayuntamiento on this important project for the city. And we will find a solution to the new stadium situation."
Many aren't "asking". The fans and the political authorities are "demanding" a solution. Politicians Sandra Gómez and Joan Ribó already stated such demands: the ATE (Strategic Territorial Action) can't be kept on hold forever. It must be solved now. Murthy has a bit more than six months, till May 2021, to make his move and send the machines inside the new stadium to restart the construction works so that Meriton is able to fulfill one of their promises (which, unfortunately, wasn't written and signed on a contract) which they made once Peter Lim bought the club.
"Nevertheless, we are still winning. We have qualified for Champions League three times in our six seasons here, and won a trophy. It is no less, if not better, than the previous six seasons before we arrived. It is also in line with VCF's Champions League qualification record throughout the club's history. We are committed to building a sustainable club and to keeping it growing. This takes time. In the meantime, everyone stay safe, along with your families."
I believe the verb forms have been not properly used here: "Nevertheless, WE WERE still winning". When Mateu and Marcelino were here. When you sacked them, you turned the club back into that loser team which prevailed in every season were Meriton was 100% in charge without football professionals which could steer the boat in the right direction. With Meriton fully in charge, Valencia have amassed three of their worst seasons (12th, 12th, 9th) since their relegation back in 1986. And, if they keep scrapping the club and believing that the fans are fools, that's exactly the doomed fate they will throw Valencia CF S.A.D. into.
SUMMARY AND PERSONAL THOUGHTS
He doesn't understand anything, he doesn't know anything, he really doesn't know which city he's in and he doesn't even imagine how important Valencia CF is for its people. Street movements and the pressure by the fanbase are starting to take a toll, because such an 'open letter' is clearly destined to the foreign media and wants to give the impression that he knows what he's doing. He doesn't. And that's why such an statement was Murthy's version of trying to put out a fire… but, in this case, by using a gas cannister. However, you can find in there the already expected jabs towards Mateu Alemany and Marcelino, blaming on them his incompetent management. Anil Murthy might be in love with himself with the release of such pieces of writing, but he has been unable to sit down in a press room with Valencian journalists for over a year, terrified about the possibility of having to explain stuff in an uncontrolled environment. This fact, in my view, sums everything quite nicely.